Deloraine is a friendly farm town on the banks of the Meander River about 45 minutes west of Launceston. It's the gateway to the Great Western Tiers, the Central Plateau and Cradle Mountain territory.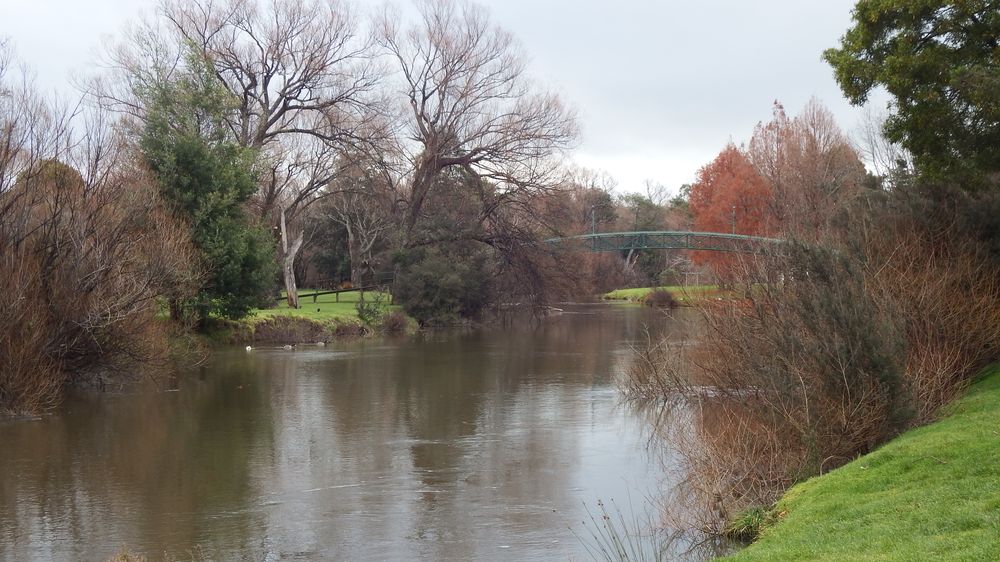 There is a path that goes along the Meander River on both sides and is connected by two footbridges, enabling anyone to run the path as a circuit. The circuit is quite scenic and very pretty no matter which season you find yourself in. The run is very flat and approximately 1.87 KM long. It follows a concrete path for most of the way apart from the two wooden footbridges.
This run is not intended as a challenge but rather serves as a way to get a run in before or after work, to unwind and relax the mind, and to see what's going on in Deloraine. It's a good way to get some speed training or intervals done, and is perfectly suited to multiple rounds, or as a part of a more extended run through Deloraine, which could include some hill training in the hillier sections of town :)
Start off at the Apex Train Park on the western side of the river and make your way under the car bridge, along the river and up to the swimming pool. Along the way you'll see some lovely old trees, native gardens and animal sculptures.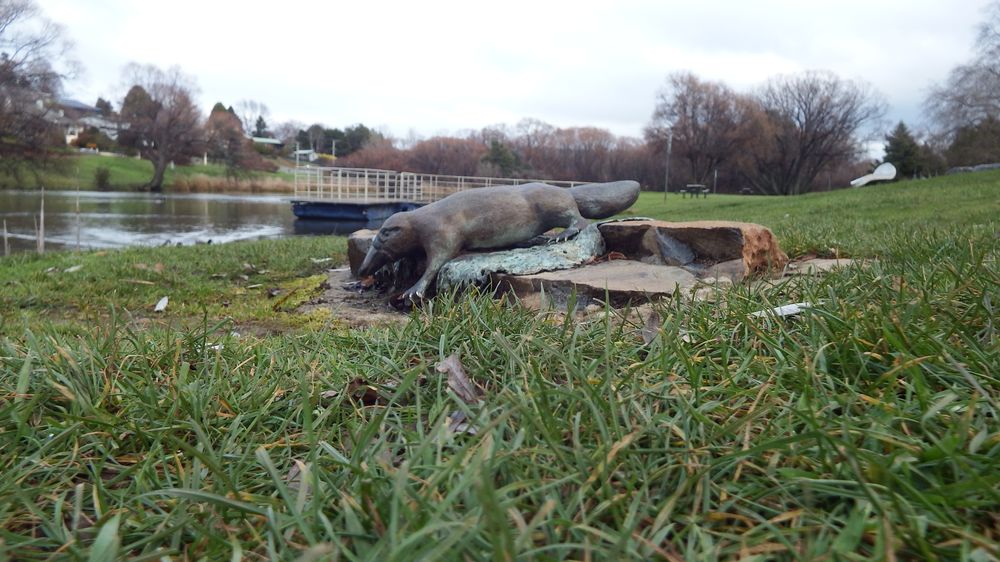 At the swimming pool the path will merge with the driveway which belongs to the caravan park. From here you'll soon see the footbridge, which you'll take to get to the other side of the river.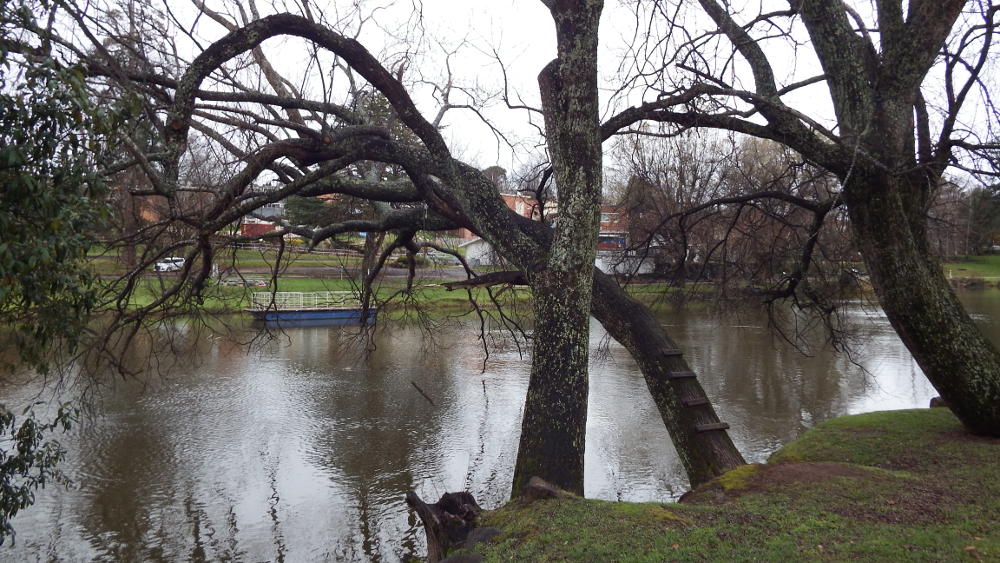 On the eastern side, the path takes a slightly hillier course and as it snakes its way back down to the river - after bypassing a few dozen turbo chooks, who may even try to pace with you - the path will head under the car bridge, past the arts centre and around the back of the police station where there's a tiny skate park.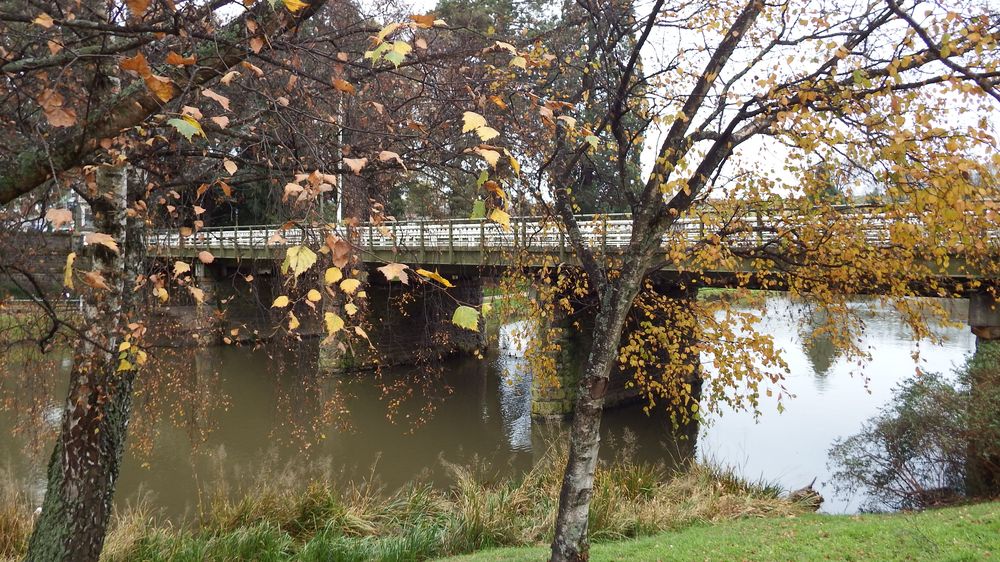 Turn left here and follow the footpath a few dozen metres until you turn left again to head across the second suspension footbridge. It's worth to stop, ponder and soak up the amazing view of the weir and Deloraine from here.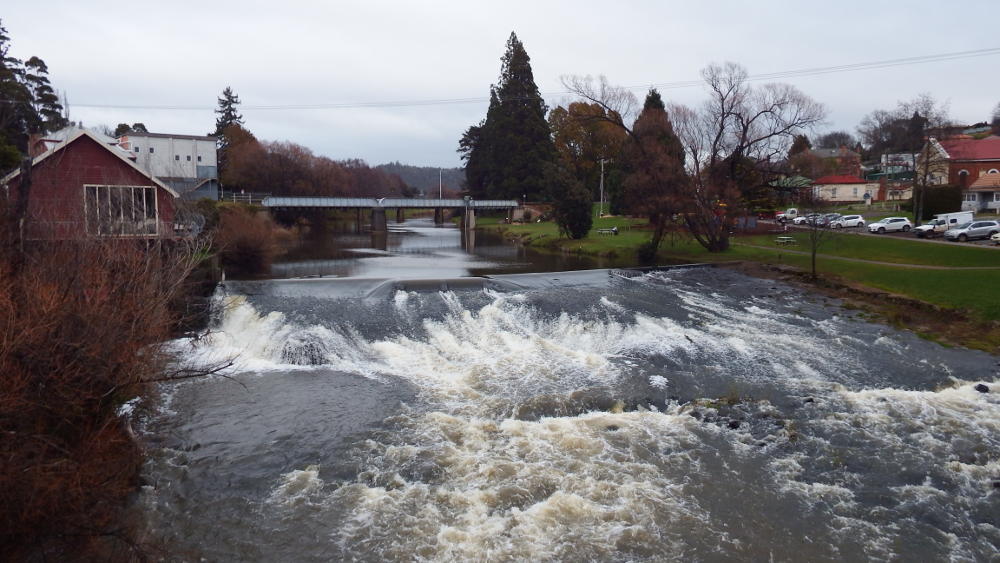 The weir provides a spectacular backdrop, with some brave souls using it to train their kayaking skills in summer. In winter after heavy rains the river is prone to flooding, rendering some parts of the run impossible, unless you bring a snorkel.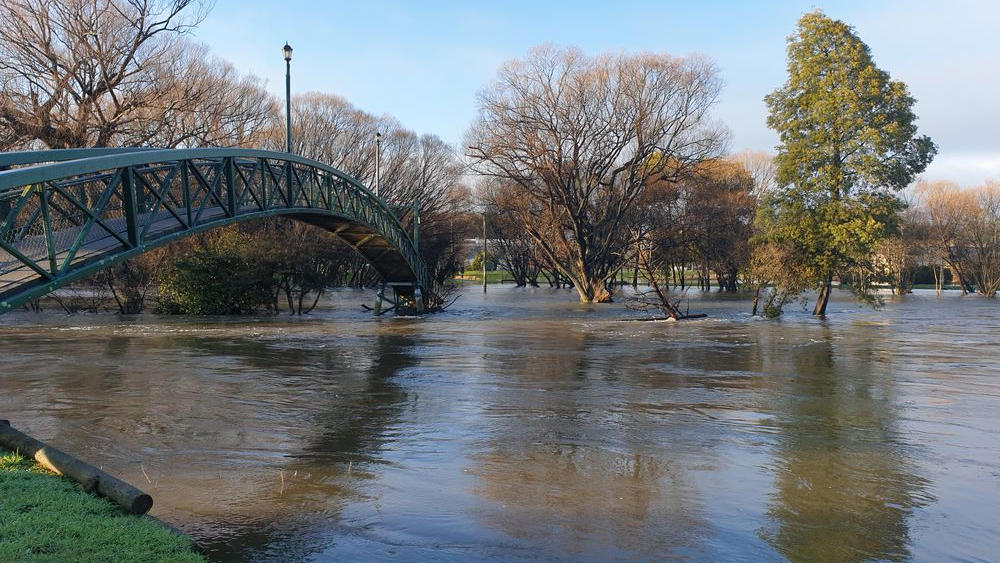 There is plenty of birdlife living around the river, including native hens ('turbo chooks' in the local lingo), ducks, geese, water fowl and more. Some people fish in the river but it's not recommended as run off from local farms and factories empty directly into it.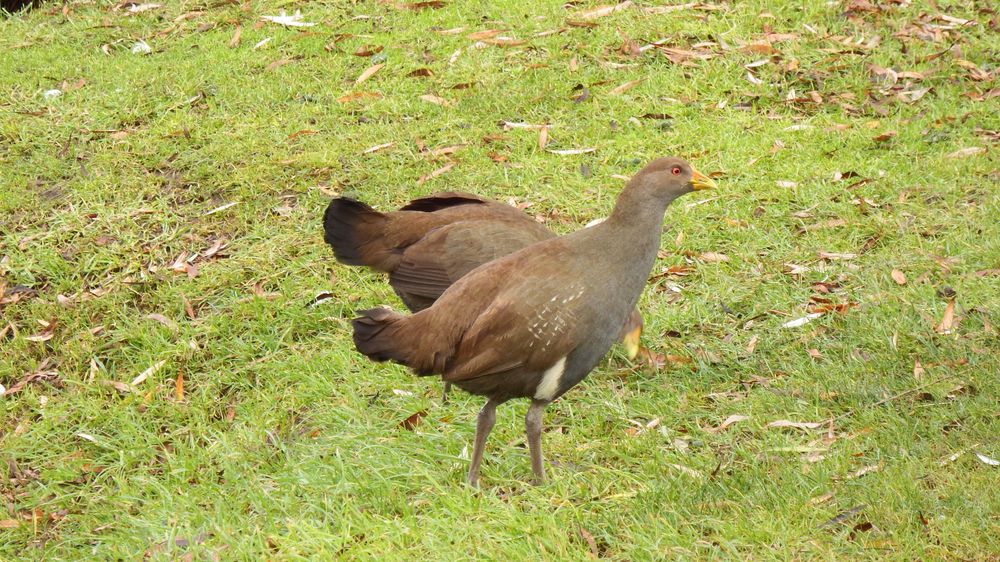 It usually takes me about 10 minutes to run this circuit.
P.S. The photos above were taken on a winter's day.