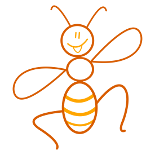 Happy Bee Retreat
Vegan bed and breakfast in beautiful central Norway
Go out and experience Central Norway :)
Are you wondering what you can do and see while staying with us at Happy Bee Retreat? We've prepared some information and suggestions to satisfy your curiosity and sense of adventure. If you'd like to know more about Landåsbygda, read this post. If you'd like to head out on a trail, keep on reading…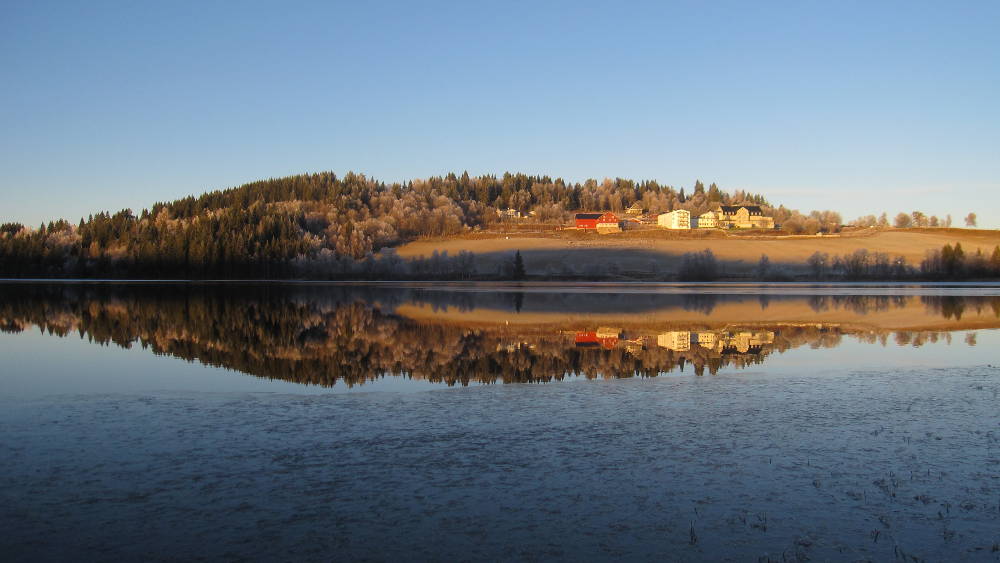 Landåsvatnet (Lake route) - 9km
The lake hike is easy going, mostly flat and the southern side takes you directly along the water's edge. There are entry points for swimming or fishing, and plenty of places to have a picnic with tables, benches and rubbish bins.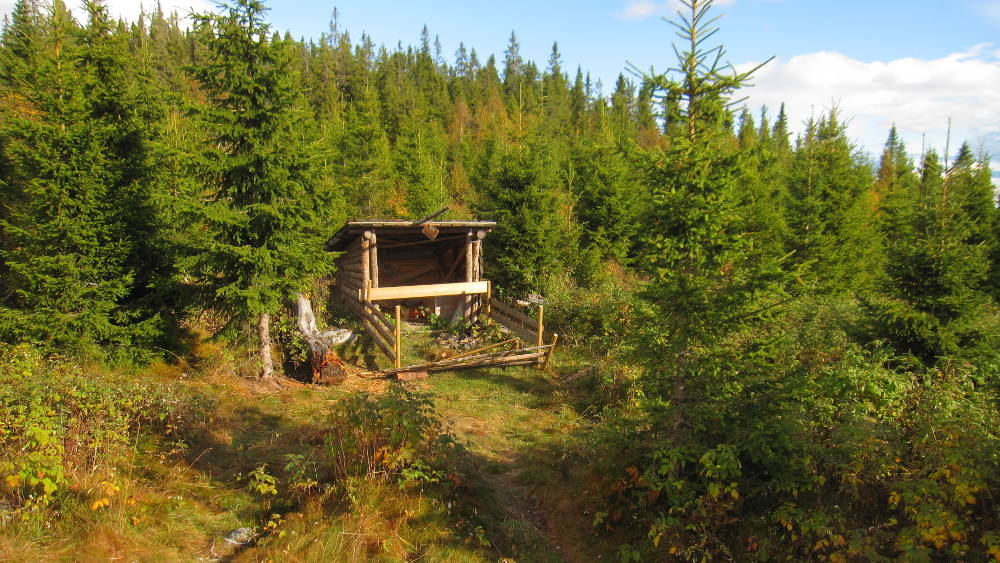 Venolhøgda (Tussestien lookout route) - 8.5km
Tussestien starts at Olamyrvegen road and heads through the forest on a soft trail, with some rocks, branches and creek crossings to negotiate. Some parts can be steep and wet, as well as slippery after rain and frost.
Once you reach the forestry road near the power lines, cross over and continue up the path following the blue and orange markers until you get to Tusseplassen, where you'll be rewarded with a stunning view over Søndre and Nordre Land. There is also a gapahuk (shelter) with a fireplace, a picnic bench and some cosy seats.
Continue on the trail up to Venolhøgda (the actual summit but with no view). There you'll see the signpost and orange markers for the trail down the other side of the mountain, which connects up to the forestry road.
Follow the forestry road all the way down past the Jotunheimstien junction, and further until you get to Fv 132 or the main road into Landåsbygda. Turn right onto the main road and it will take you back to our place.
This trail is possible in winter using snow shoes and following the snow shoe trail up to Tusseplassen.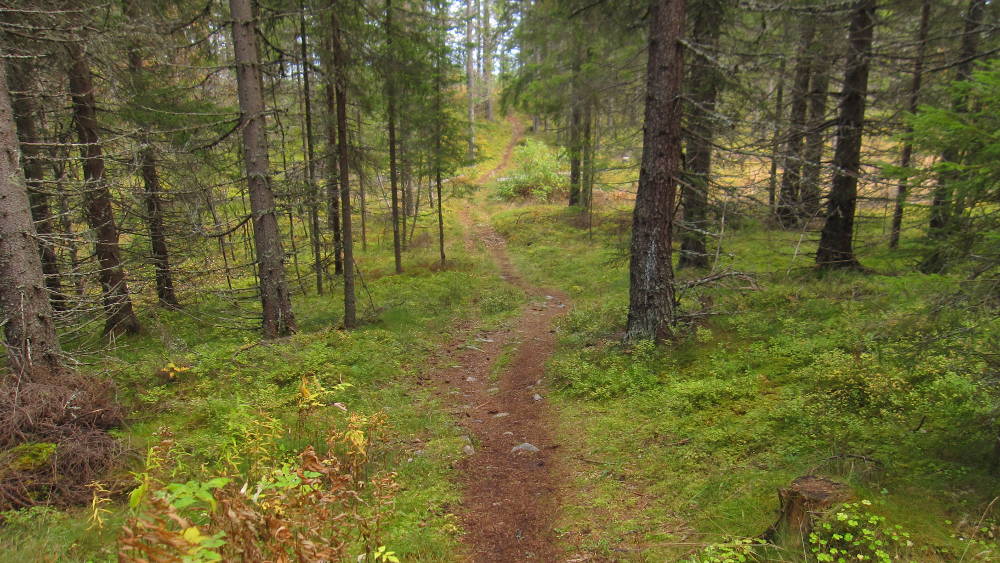 Den gamle Ridevegen (old riding trail route) - 19km
This is an historical trail covering a large part of Søndre Land. It will take you up to Haugstad farm, then down to Vestrumsbygda through a very wet and swampy area.
Vestrumsbygda is a small farming community where the first view of Randsfjorden is possible. Follow the trail to Råum farm where you'll be rewarded by a magnificent view of the Dokka Delta.
Head down to Hanval and you can either take the trail to Granum Gård for a coffee break and then all the way down to Fluberg and the water's edge, or hike up to Bergegarda (the hilliest section).
Continue along the trail until you meet up with the forest route (old Gjøvik road) which takes you to Trettsveen and back to Landåsvatnet. This trail is well signposted and with information boards telling you about the local history (in Norwegian). Well worth doing!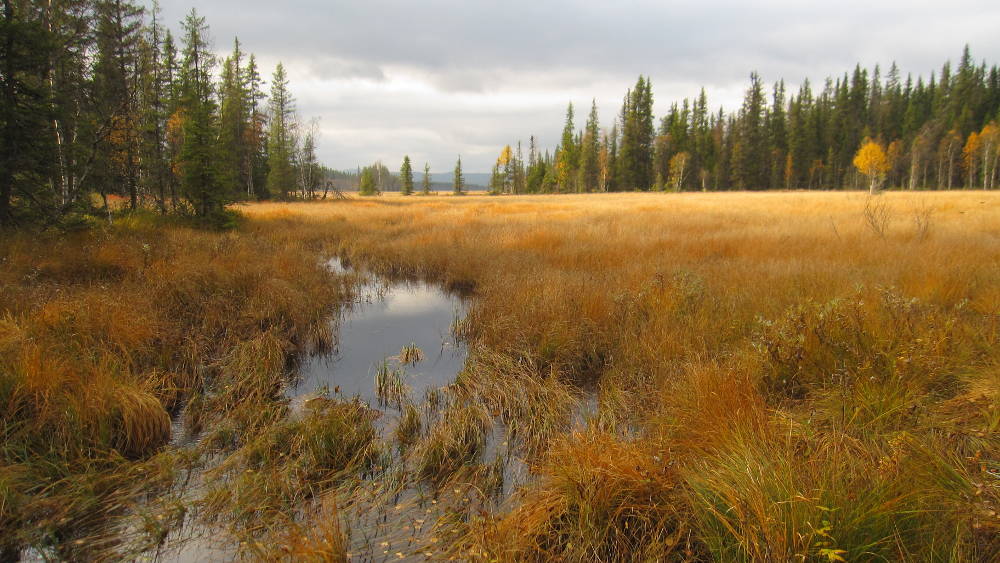 Evjemyra (Jotunheimstien route north) - 17km
Follow Tussestien up to the forestry road/power lines junction on Venholen mountain. The forestry road is part of the Jotunheimstien and is marked with blue. Turn left onto the road and follow until you reach the end. Here you'll see a sign for the Jotunheimstien.
Head down the Hyttemyrvegen trail through the forest until you get to another forestry road – the one that links Landåsbygda and Snertingdal. Turn right onto this gravel road, and follow it until you cross the Evje river and see the Jotunheimstien sign pointing left at Rønningsveen.
From here you'll follow a couple of forestry roads, each one getting progressively more off track. It will start getting wet as you head into Evjemyra. You'll have to cross a wooden bridge and negotiate a wet swamp, before heading up through a deforested area until you meet the last forestry road that will take you back to Nysæter in Landåsbygda.
This is a true adventure that takes you through the protected Evjemyra nature reserve. It's a good idea to take a map for this one, just in case you miss the waymarkers.
Got a question?
Read our comprehensive FAQs. Your question might already be answered. :) For more suggestions on what to see or do in and around Landåsbygda, please visit our Happy Bee Retreat Blog.